Yamaha Employees' Demo Day: A Weekend Filled with Kando
Jun/21/2023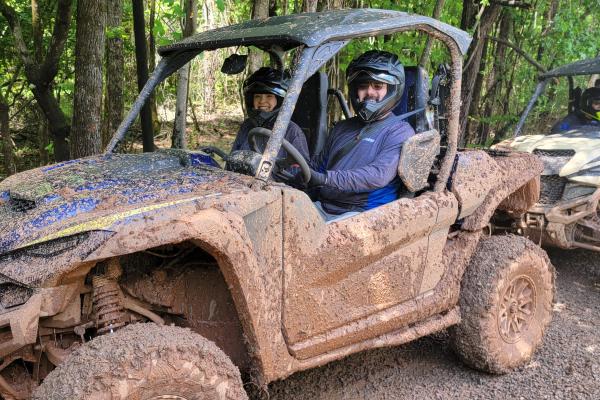 Yamaha team members explore the custom track created for Demo Day.
Because of their outstanding performance within the company, these employees embarked on a thrilling adventure through the woods while riding the renowned RMAX 1000 side-by-side vehicle which is assembled at the Yamaha Newnan campus.
"This was our first time driving an RMAX," said Adam Hinson, who participated in the event along with his wife. "We should get one."
Throughout the extended weekend, groups of team members gathered for a safety briefing, explored the 35-acre specially built track in a wooded section of the Yamaha campus, and concluded the event with refreshing popsicles and an opportunity to shop at the company store.
"This weekend brought us joy, meaningful conversations, and a profound sense of pride in Yamaha," said manufacturing division manager Cecil Wood.
The Demo Day experience encapsulates the essence of Kando, a deeply ingrained cultural concept at Yamaha. Kando represents the extraordinary blend of profound satisfaction and exhilarating excitement that arises when encountering something of exceptional value. For those involved in the RMAX production line, the opportunity to test the vehicle in its natural environment was undeniably the definition of Kando enacted.
"I would rate it a 10 because I had the opportunity to bring my wife with me and we literally talked about it for two days," said ROV assembly supervisor Michael Albright.
"This is what we build on my assembly line. I see the work and the attention to the detail that we put into these things every day, and to actually get to experience driving one and operating one for a period of time – rather than just moving it around the shop from time to time when I help out with different tasks – was just enjoyable and it was unbelievable."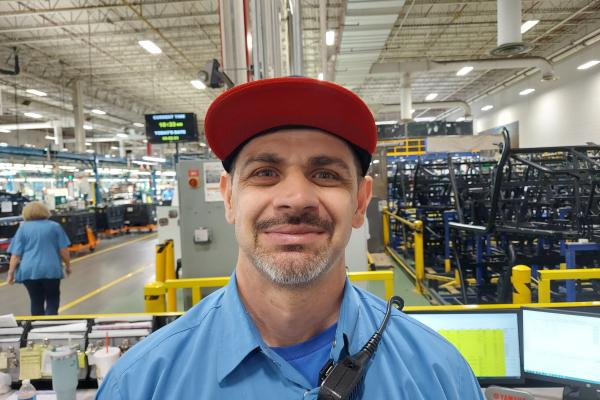 Yamaha Supervisor Michael Albright was one of 363 team members who experienced the Yamaha Demo Days.
This kind of corporate event distinguishes Yamaha from other manufacturers in Georgia.
"While our team members have been working on the RMAX for years, they don't always have the opportunity to ride the vehicles they build," said Yamaha Vice President Bob Brown. "We are excited to present this employee incentive to our dedicated team members. By providing the opportunity to enjoy the thrill of riding our recreational vehicles, we aim to enhance job satisfaction while constructing them."
Yamaha's commitment to creating Kando for both its team members and customers sets it apart. Currently, Yamaha is actively recruiting welders, engineers, and supervisors. To find out more about these opportunities, please visit
www.yamahajobs.com
and click on the Direct Hire option.